First Aid at Work is a 3-day course and can be delivered in house for 6 participants or more or alternatively for smaller groups open courses are available. This course provides participants who are responsible for first aid in the workplace with an extensive skillset so that they can identify incidents and manage them appropriately.
All participants are required to attend the whole of the training and by the end of the course be able to demonstrate effectively all skills & complete a practical & theoretical first aid quiz.
On successful completion the Participant will receive a certificate and that is valid for 3 years.
Skills Covered:
Scene Assessment
Barrier Use
CPR
Use of an external defibrillator
Heart Attack
Stroke
Asthma
Seizures
Severe Allergic Reaction
Bleeding Management
Shock Management
Spinal Management
Illness Assessment
Injury Assessment
Broken Bones
Temperature related Injuries
Choking
Workplace first aid regulations, provisions & duties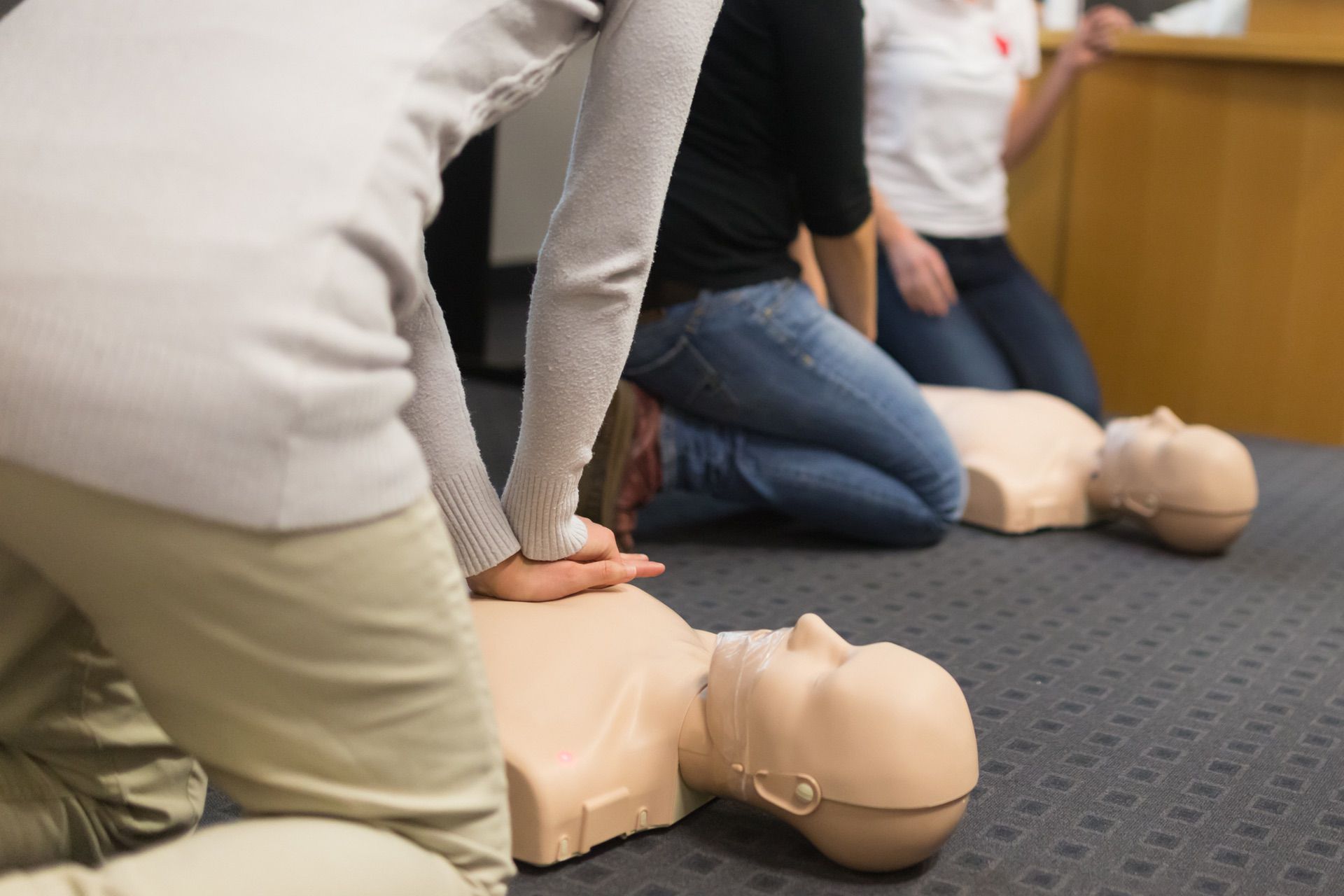 Want more details? Just get in touch